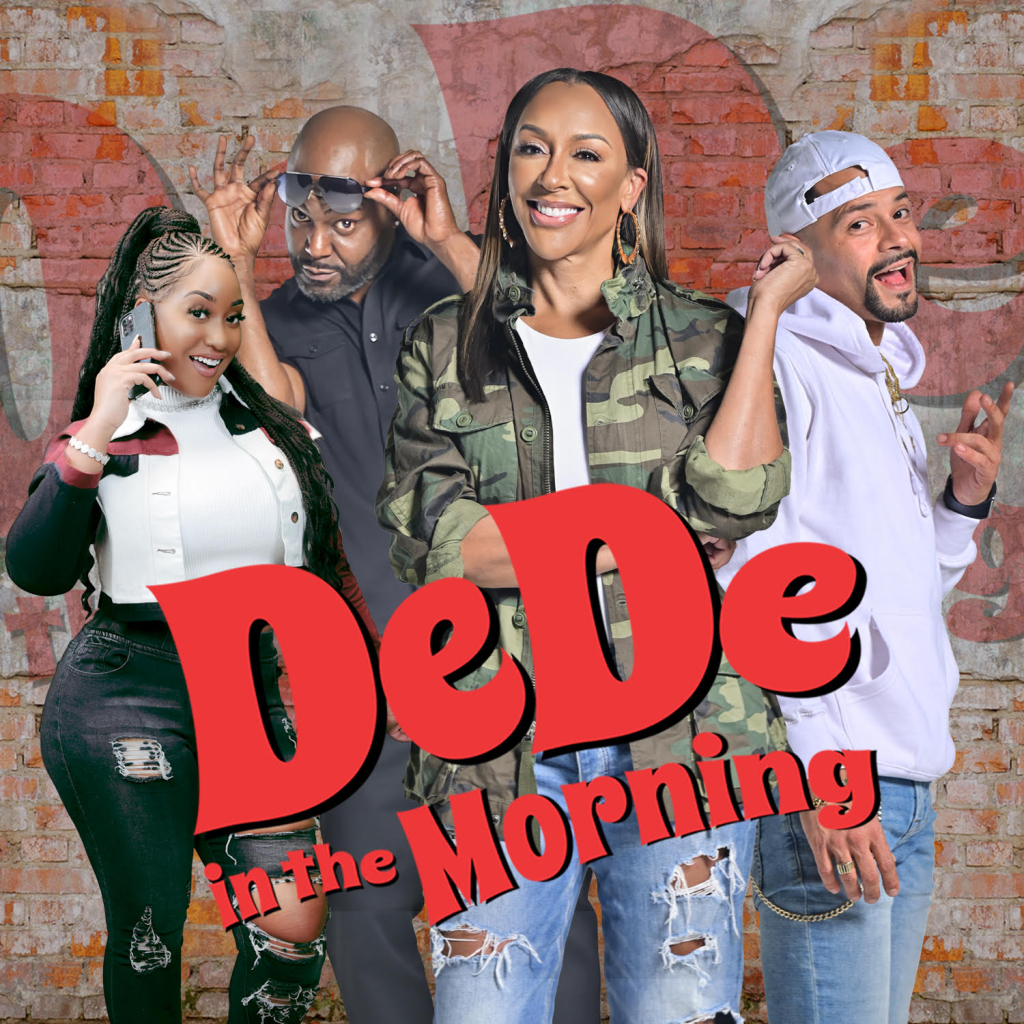 From the studios of the world famous K104 in Dallas, DeDe McGuire is the host; Lady Jade and Michael Shawn, serve as co-hosts. Gary Saunders serves as producer. Service Broadcasting's Director of Operations Geo Cook programs DeDe in the Morning and serves as Brand Manager and GM.
Along with co-host Lady Jade and comedian Michael Shawn, the morning show has consistently been a top ratings fixture in the Dallas/Ft. Worth radio market. Like many morning shows, it's a mix of the silly and the serious, with discussions ranging from news topics, hip-hop culture, and community events, to comedy bits like the "Mad Minute," in which listeners prank-call friends and relatives, stirring them up into bleeped-out frenzies
Congratulations to DeDe McGuire! DeDe has been named as on the Most Influential Women in Radio by RadioINK magazine, May 2019.
Personalities Associated with the show:

DeDe In the Morning

Read More